November 22, 2022
High Growth Software Executives Come Together for Two Days of Networking and Problem Solving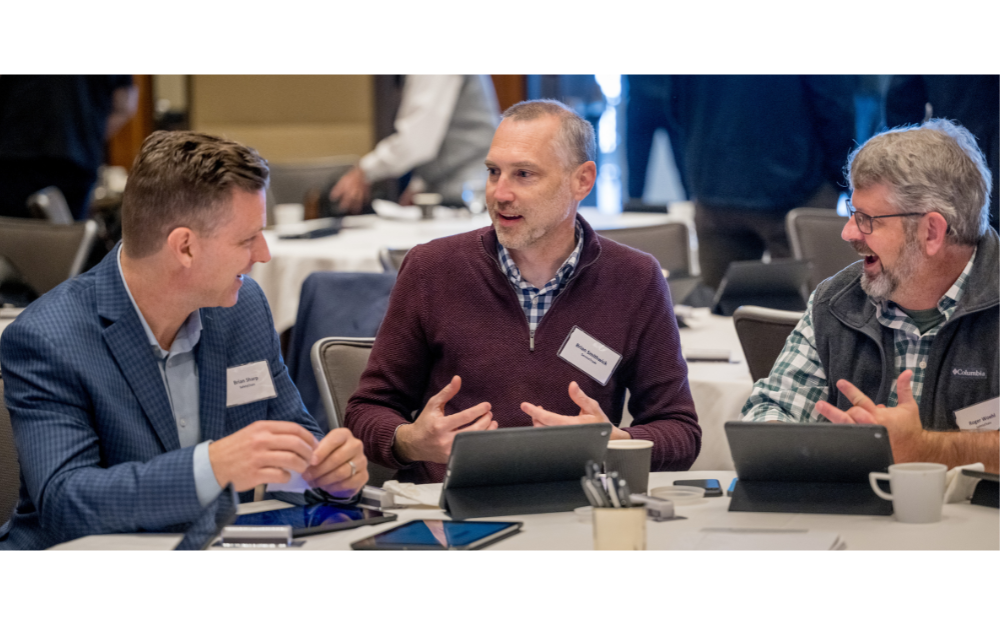 Over 70 leaders across product, engineering and legal assembled for JMI's Annual Product & Technology Roundtable in Baltimore, MD
JMI Equity hosted its final in-person Roundtable of the year in October, bringing together more than 70 JMI portfolio company leaders across engineering, product management, security, and legal to network and share common challenges and best practices. The event featured participants from over 30 high-growth software companies from the United States, Canada, and the United Kingdom.
After a focused networking dinner, attendees were treated to a full-day program featuring industry experts, portfolio company-led presentations, and discussions facilitated by JMI Operating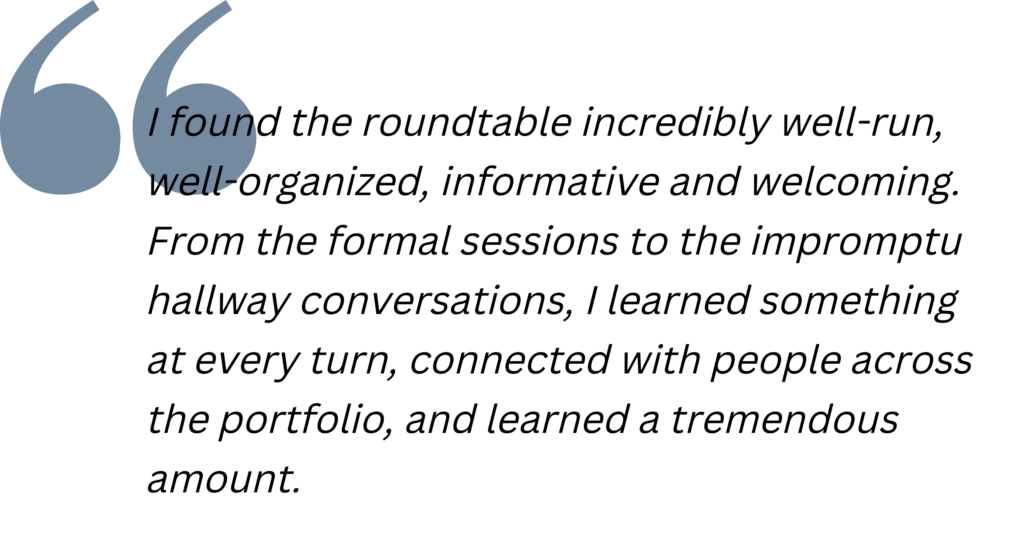 Advisors. One highlight was an inspiring keynote by Oji Udezue on applying product-led growth (PLG) concepts to B2B companies. Oji, who has led Product for Creation and Conversation at Twitter and has been a product leader at Calendly and Atlassian, shared a menu of best practices for rapid innovation, simplification, and developing the right cultural mindset for the journey.
The group spent time pushing and pulling on how to develop agile best practices to fit their organizations and sharing ideas for recruiting and retaining top product and engineering talent.  Attendees also chose from a variety of portfolio company-driven breakout sessions on topics such as security, commercial release process, DevOps best practices, and legal.
Joydeep Kamdar, Director of Field Engineering at Databricks, delivered the final keynote of the day and focused on leveraging data to drive business outcomes for companies of all maturities.
Thank you to all our attendees, especially our keynote speakers, portfolio company presenters and panelists, and our JMI Operating Advisors who hosted the event. We are fortunate to work with such a talented, energetic, and dedicated group of executives who are willing to share their experiences.
Our 2023 roundtable calendar is coming soon; we are excited to feature events for leaders of all functional areas, including CEOs.